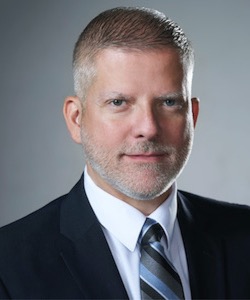 Rod Caruco
Download VCard
Phone: 727.897.5413
Fax: 727.386.7599

600 Cleveland St Ste 1100
Clearwater, Florida 33755
Born in Portugal, Rod moved to Central Florida when he was twelve years old. After graduating from Father Lopez High School in Daytona Beach, he attended the University of Central Florida. His fascination with the law brought him to Barry University School of Law in Orlando, where he was a member of the Law Review and Moot Court team. Rod graduated from law school in the top 3% of his class of over 250 students.
After law school, Rod left his community to answer his nation's call to serve in the United States Air Force Judge Advocate General's Corps. As a military prosecutor, Rod prosecuted many cases ranging from multi-million-dollar fraud, extortion, larceny, drug use and distribution, child exploitation, and sexual assault. After developing his skills, Rod spent the remainder of his military service devoted almost exclusively to defending Airmen from administrative discipline actions and criminal prosecution, both at trial and on appeal.
As a young prosecutor, Rod was one of the first active-duty Air Force judge advocates to attend the Project SAFE Childhood seminar, taught by the Department of Justice at the National Advocacy Center. This course is normally only provided to federal prosecutors who specialize in serious offenses such as possession of child pornography, distribution of child pornography, and a multitude of other offenses involving children referred to as child exploitation. Rod has relied on this training throughout his assignments representing Airmen, and he brings this training and experience to your case.
Rod's litigation and appellate experience also led him to be personally selected to represented Mr. Khalid Sheikh Mohammad, the alleged mastermind of the 9/11 attacks, in his multi-defendant capital military commission, held in Guantanamo Bay, Cuba.
Rod's experience developed the skills necessary to understand how a criminal case goes from investigation all the way to final appeal. He has spent more than a decade developing a reputation for frankness, being able to analyze the strengths and weakness of a criminal investigation and prosecution, negotiating a positive outcome when possible, and defending you in trial if necessary.
After Rod's last assignment, it was time to come back home to his community. Though Rod hung up his boots when he was Honorably discharged, he continues to serve the people that welcomed him as a boy. He is very proud to represent you in an effort to bring about the best possible result in your case.
Education
J.D., Barry University Dwayne O. Andreas School of Law, 2010
B.A., University of Central Florida, 2006
Jurisdictions Admitted to Practice Florida, 2010
District of Columbia, 2017
U.S. District Court Northern District of Florida, 2023
U.S. District Court Middle District of Florida, 2023
U.S. District Court Southern District of Florida, 2023
U.S. Court of Appeals for the Armed Forces, 2012
U.S. Court of Appeals for the Eleventh Circuit, 2023
Supreme Court of the United States, 2017